The mind should be lucid and clear, neither thinking of the past, nor of the present, nor of the future; this present mind must always be in command and imperturbable. To abide in "this-mind" is what is called "to live in the present".
Grand Master Wei Chueh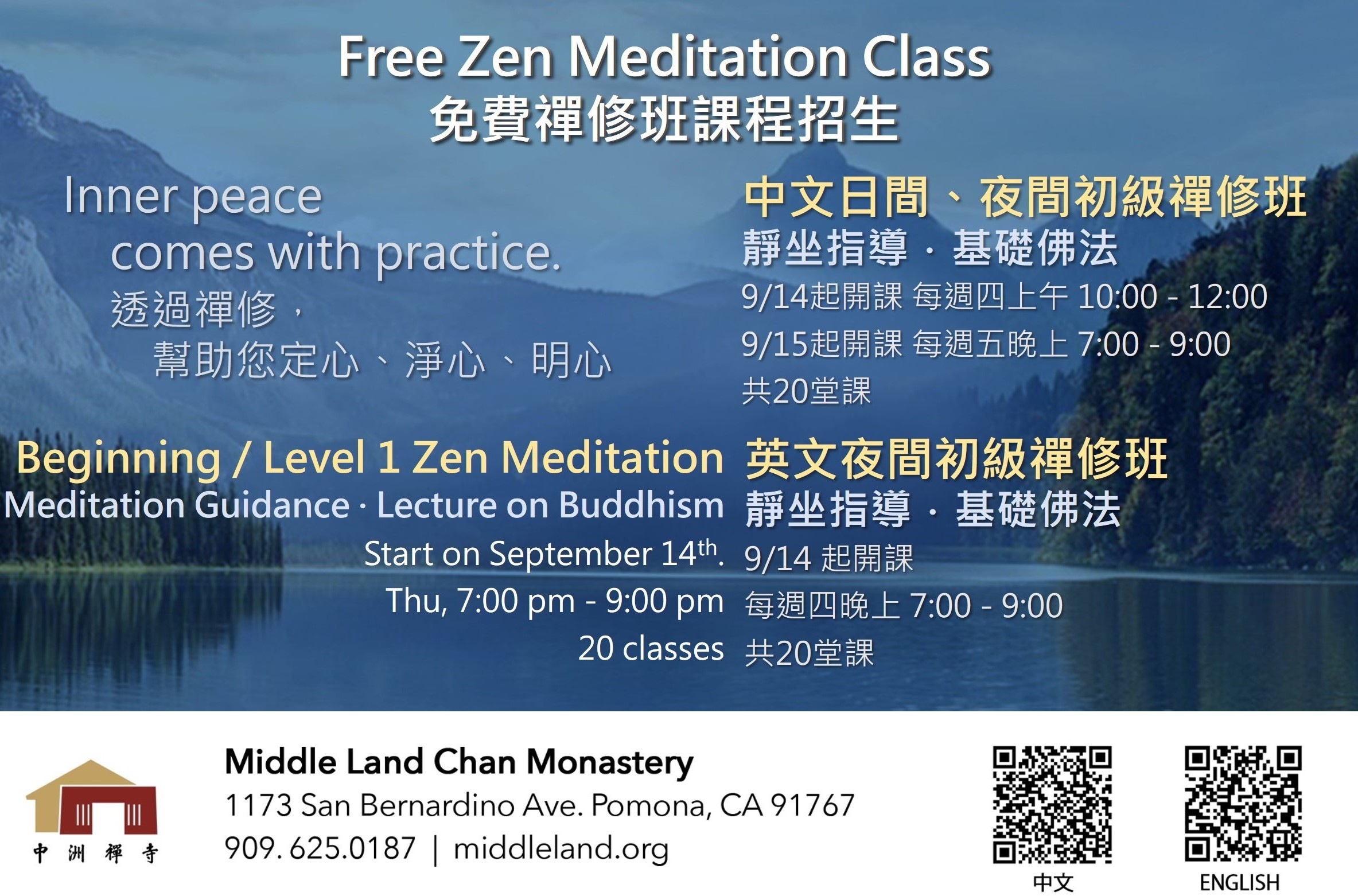 Middle Land Chan Monastery
is open!
Dharma Gems
Dedication of Merits

May I remove the Three Obstructions and all afflictions.

May I have the wisdom to perceive the Truth.

May all beings be free of transgression and suffering.

I vow to practice the bodhisattva way, life after life.

May all sentient beings be free from diseases and calamities,
and all attain buddhahood.

---
Middle Land Chan Monastery